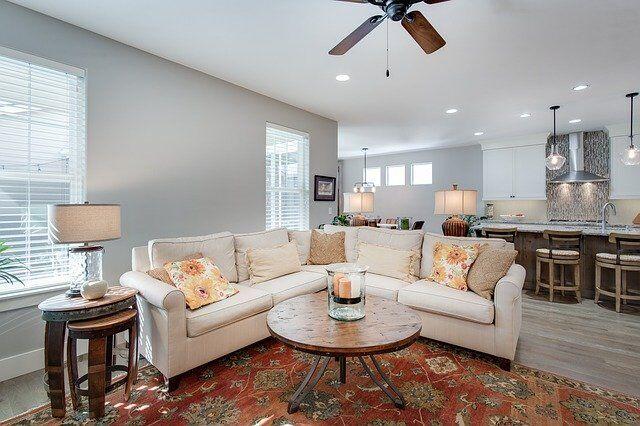 When was the last time you walked into a luxurious living space? How did you feel? Most of us are fascinated by the idea of living comfortably in luxury. We dream of having living spaces that our friends will love and appreciate, even though they are out of our price range. 
Contrary to what we assume, most luxurious looking-living spaces are not as expensive as they appear to be. There are inexpensive ways to make your living space look elegant, and we will briefly discuss five right here.
Add Modern Furniture
The minimalist approach to living space design always works for those who want their space to look as luxurious as possible without spending too much money. Less is still more when it comes to furniture and accessories that will give the impression of luxury. When you add modern furniture and accessories, your living space will look more significant, and that alone creates the impression of lavishness. With high-quality modern furniture from Kasala in your home, no one will doubt your exquisite tastes.
Change Out the Lighting
Lighting is also critical to how your home appears. Your house can't look its best when it is poorly lit. You need to find ways to ensure that space is adequately lit, and the best way to do that and make the home look more luxurious is to add unique lighting fixtures. Many excellent statement lighting fixtures are super affordable.
Maximize Your Living Space With Mirrors
Mirrors and lights work together. When combined correctly, they can make your home look a lot more luxurious than it is. When strategically placed in your living space, large mirrors will maximize your living space and make the area look more extensive and more decadent. They will also create artistic designs on your walls when you hang an assortment of them cleverly.
Repaint or Use Appropriate Wallpaper
A fresh paint job with the right color will always improve your indoor space. When you want the new paint job to make your home look more luxurious, choose your color carefully. Neutral tones are still outstanding, mostly when deeper shades are used to create an easy accent wall. A more budget-friendly solution is to cover your walls with wallpaper.
Hang Floor-to-Ceiling Drapes
Curtains and drapes, when used the right way, can make your living space look exceptionally luxurious. You don't have to buy the most expensive curtails to create this impression. Affordable drapes hung from ceiling to the floor will enhance the space's visual height and make it look richer. You have to choose your colors carefully, though. Go for colors and fabrics that improve natural light.
Endnote
As a homeowner, you want to make your home as beautiful and comfortable as possible. From adding modern furniture to improving lighting, repainting, adding mirrors, and wallpapers, there are several other ways to make your living space look luxurious. However, we feel these are the most inexpensive options to help you achieve your desired living space. Use them to improve your area without spending more than necessary.